Absolutely loved the build. One comment I have is it would be great if the first option on the cycling lighting strip was solid lights, instead of the last option, additionally a soft pulse instead of a fast pulse, to mimic candlelight would've been amazing.
Great little "Modular"
Nice Building, full of details with easy to use light kit.
build by my wife, made her a lot of fun!!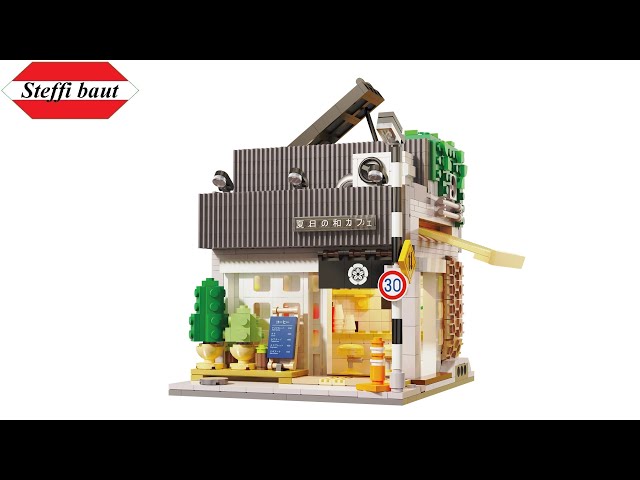 Love it!
It takes a bit of time to put together but it's fun :)
adorable
started building this with my gf :)
So cool
Bought for my daughter and she loves it. All the little details are perfect. I'm getting her the bun shop next.
Great Modell
I've bought this in addition to the "steamed bun shop" which I love, too.
What I like: building up was lot of fun and acceptable challenges. The look ist really great. Part Quality is awesome.
What I don't like:
Both Modells don't fit together nicely.
The Color of the bamboo isn't good.
I would prefer getting printed parts instead of stickers.
Don't wait to put the stickers on
You're many steps was easier to put the sticker on before attaching it to the model, like the main shop sign.
Amazing build
Really impressive design, super detailed and high quality. Not easy to build, but instructions are good.
my second build
Love it.
I would have put all that stuff on the back wall much earlier, if I had read ahead.
My first build was the bun-ship.
I eagerly await the next one by Mr Sandbox.
Great build, fun to put together. Goes well with the steamed bun shop.
As I said in the title building this set was really fun. Bricks are really high quality and I haven't encounter any issues with broken or missing parts.
Weirdly the steamed bun shop by this designer is one of my favourite peices of "Art" I own. I'm not sure why. But something about looking at it chills my brain and warms my soul.
While this set doesn't have the full "magic" of the previous set it is still above and beyond what I had expected. A lot of interesting building techniques, and improved structural integrity.
I have it displayed next to the steamed bun shop, and they are both the things that spark the most interest from visitors, even when compared to my other "brick based" sets.
For the price it's an absolute steal and I would recommend it wholeheartedly. Please do more in this series.