CaDA Bricks May Release: C61072W T-34Tank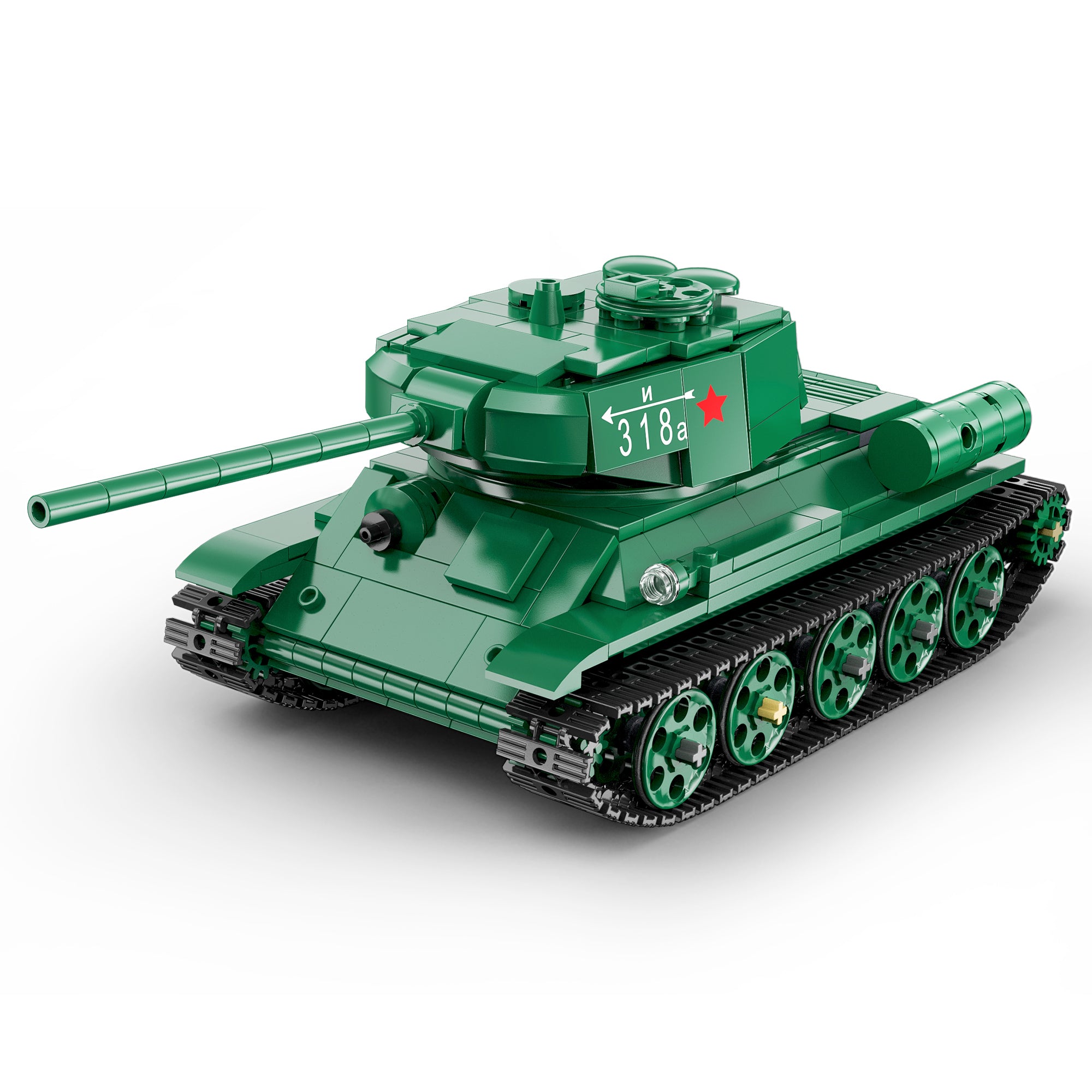 Do you remember Maciej and his Moc C61072W Tiger Tank? A great replica which recreates historical details and offers unusual building solutions. So let us continue further same way! MOTHERLAND CALLS! Ladies and gentleman, this is CaDA Master C61073W T-34 Tank: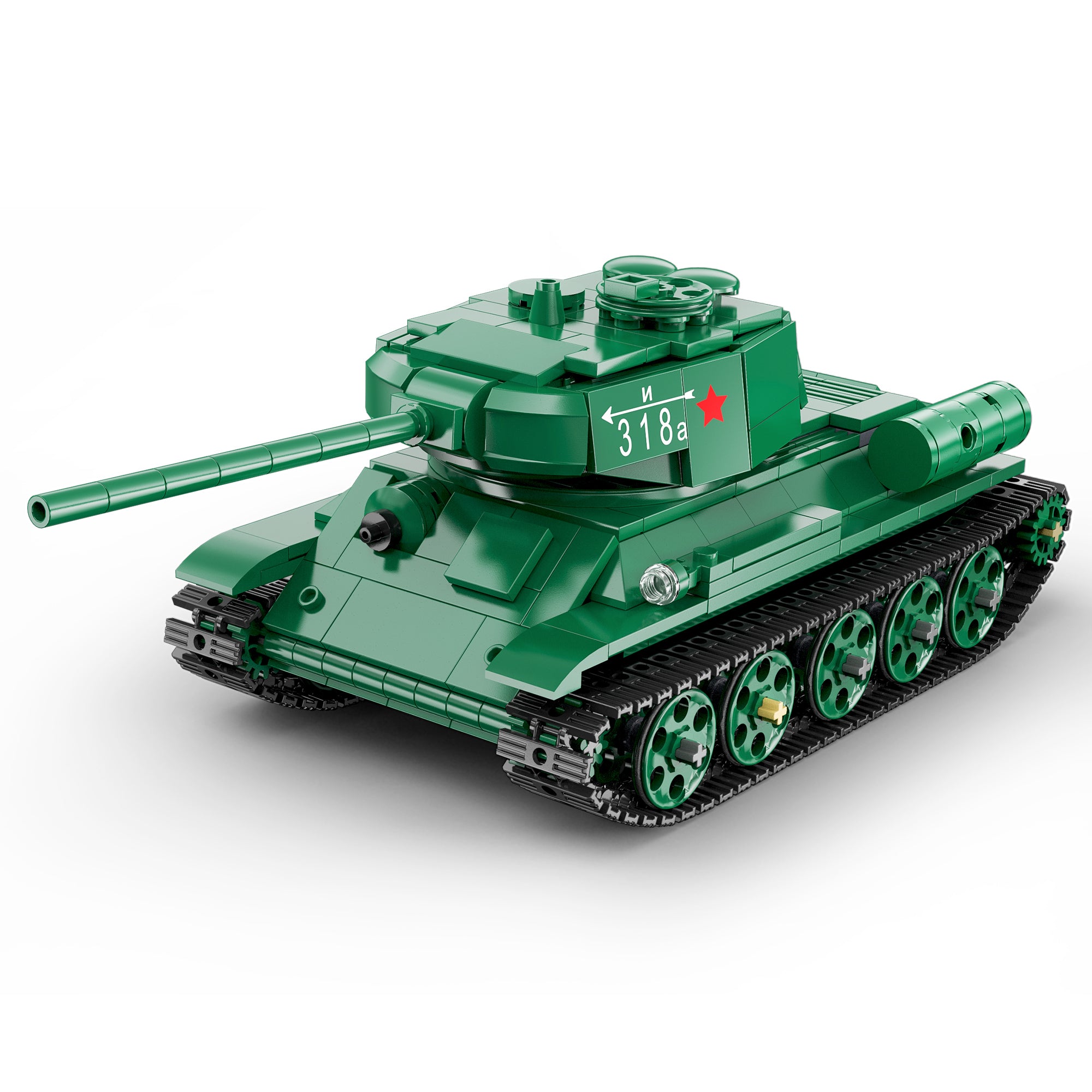 CaDA Bricks May release: C61072W T-34 Tank
Pieces:  722
Scale:   1:35
Size of the model: cm
The set comes in motorized version only.
Designer: Maciej Szymanski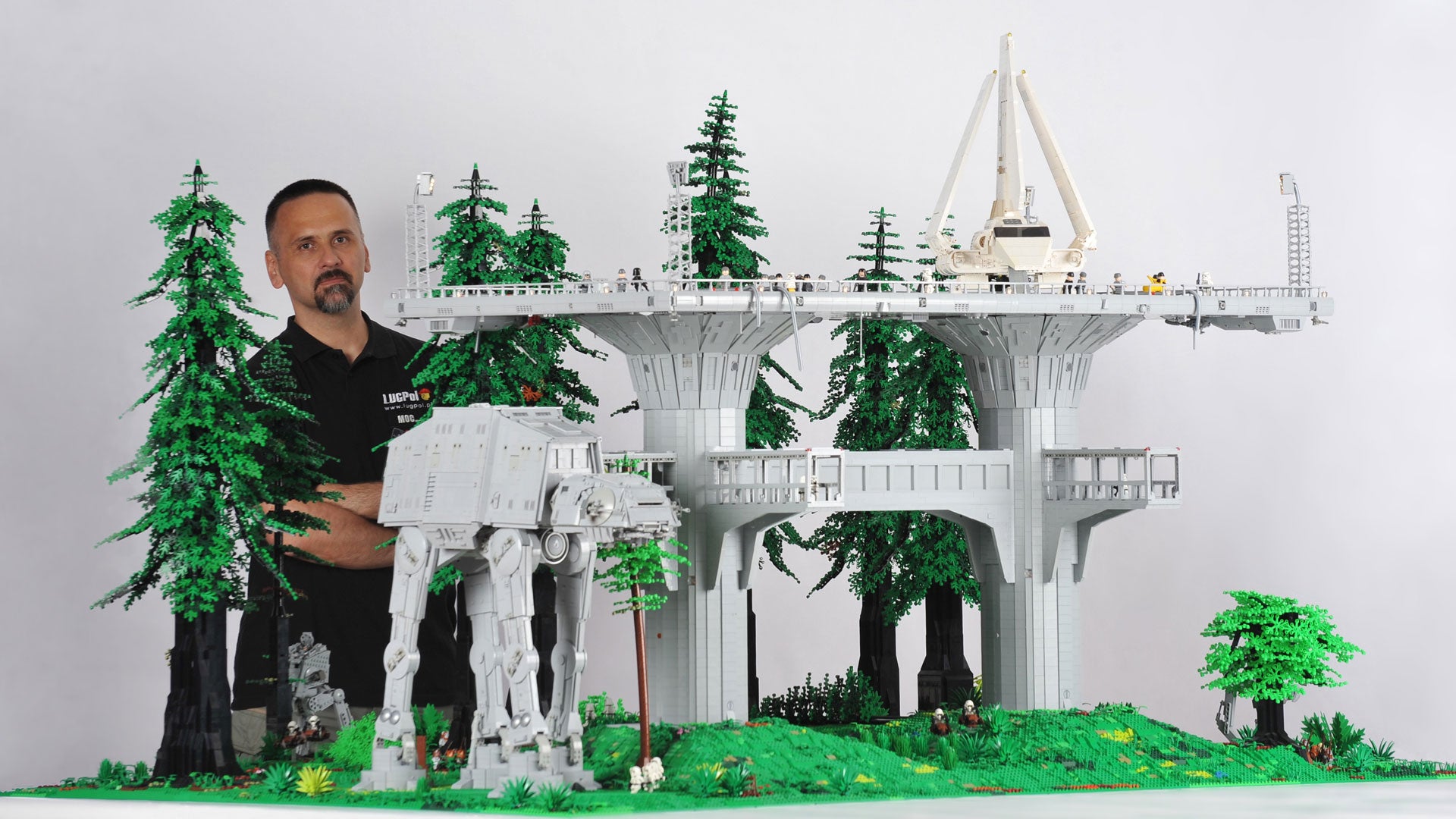 CaDA Bricks Master Series C61072W T-34 Tank
Soviet Union introduced T-34 tank in 1940 and it was deployed against operation Barbarossa. The tank played a crucial role in the Eastern front and it was one of the rival machines to the famous German Tiger tank.
T-34 tank set is another impressive build, which despite being smaller in size, is fully functional motorized unit. Full motorization was not an easy task taking in consideration that the designer had to find a solution to install 2 M size motors and 1 micro motor as the whole idea lies in motorizing the main tank's features. Thus, the T34's driving is powered by 2 M size motors making the tank to go over obstacles like nothing and the turret 360 degrees rotations are powered with the micro motor. Same as Tiger Tank the only one feature which does not include RC control is the vertical movement of the barrel.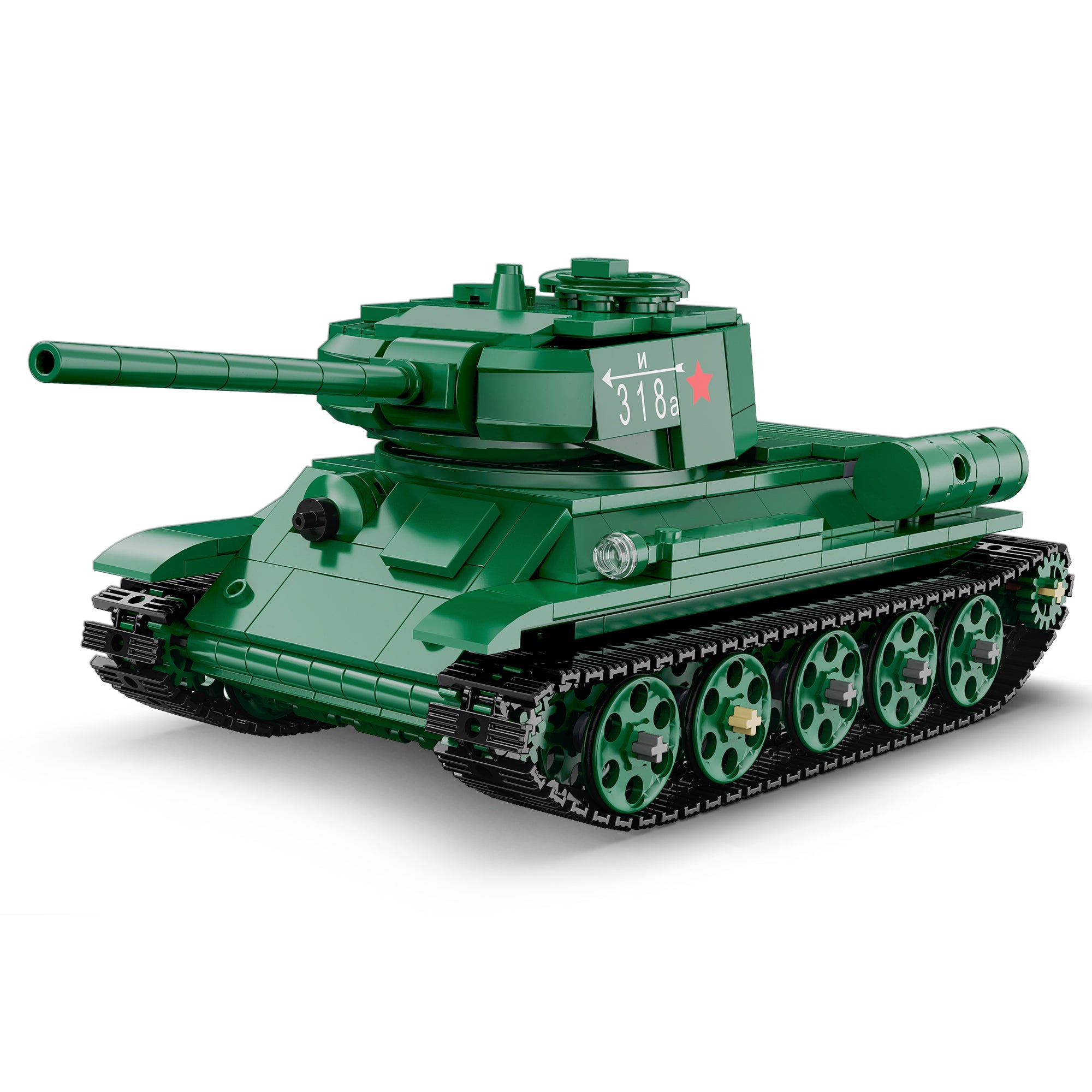 An interesting thing to mentions is that underneath the T-34 you will find the chassis with faithfully preserved wheel arrangement of greater distance between the 2nd and 3rd wheel. Other historically correct detailing includes: exhaust system, rear armor ventilation grille, turret ventilation domes, a periscope and even a toolbox on the left fender.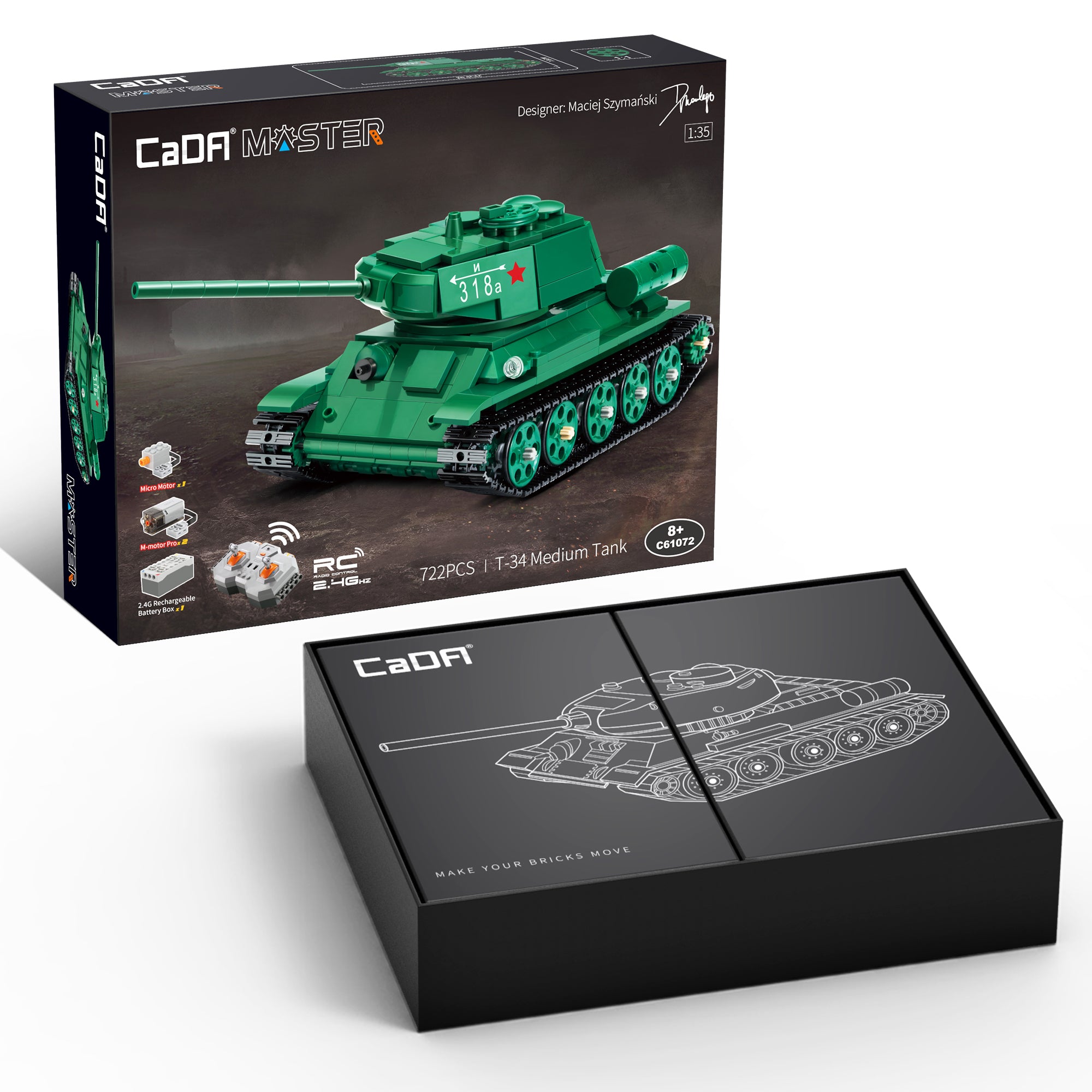 Summary
Small in size but great in features, loaded with historically correct detailing - rest assured that every Soviet Union comrade will be impressed! To the West!
---