CaDA Bricks October Release: C56032W – Long March 5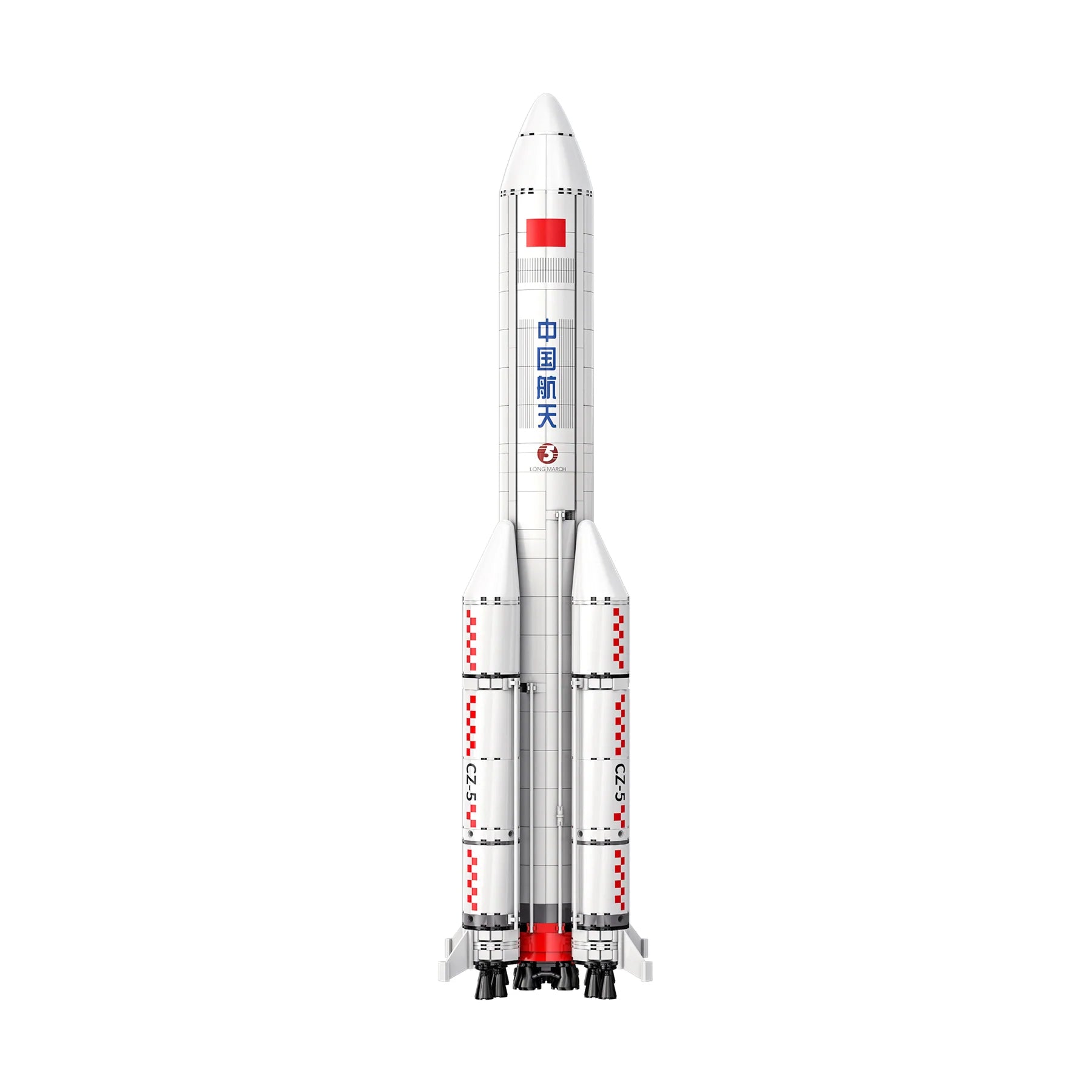 CaDA goes Space – in Cooperation with CASCI (China Aerospace Science and Cultural Innovation).
For many people it's a dream. A dream to enter the never-ending space, explore new worlds and maybe find a new place to live. CaDA also have this dream, and now we make a big step forward. We are presenting the model of the Long March 5 Rocket. 
It is a large-scale building block model-level toy, the design prototype is the Long March 5 rocket , derived from the Chinese name also CZ-5, with which China is currently bringing modules to its manned space station, among other things.
Detailed information:
1502 Pieces

Size of the Rocket
76.0 x 14.4 x 14.4 cm

Ages:
14+

Package dimension:
60.0 x 25.0 x 25.0 cm

The Rocket is built modular, so you build 6 separate parts and assemble them together in the last step.

But that's not all. We doesn't just design the rocket from the outside.  We also designed a very detailed interior which you can discover by just removing specific elements of the outer paneling. 
So that you can see the inner workings of the construction almost in cross section. All of this also contributes to a better understanding of how such a launch vehicle works.
which allows you to take a closer look at the build-in features. These include the Tianwen No. 1 detector and logger, which can be played and displayed.
You see it is a very cool model not only to display, but also to play with. The set comes in a new designed cylindric packaging.

In addition, the packaging also includes LED strips, adhesive tape and a bag of cotton balls.This looks pretty impressive and is a absolute eyecatcher as a great collectible for your showcase. Every guest will stay stunning in front of it.
The rocket is ready to launch. Now it's up to you, where would you travel through space?
---