CaDA C61008W 4x4 Off-Roader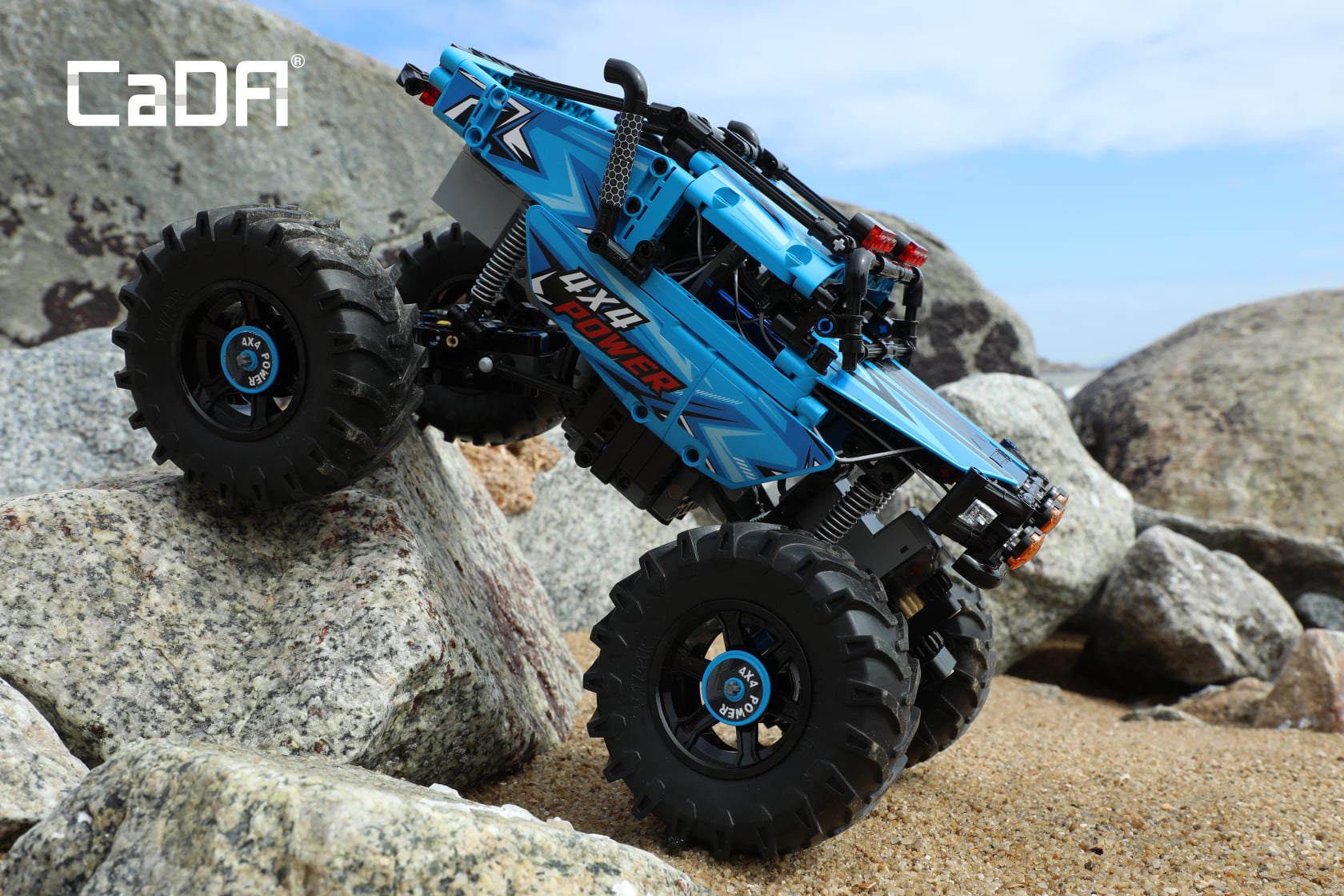 CaDA C61008W
Many bricks fans are constantly looking for a set that will allow them to take their experience to a higher level where finished build will not only have an eye catching design but also it will be able to give extraordinary performance. Is this combination possible? CaDA C61008W is the answer!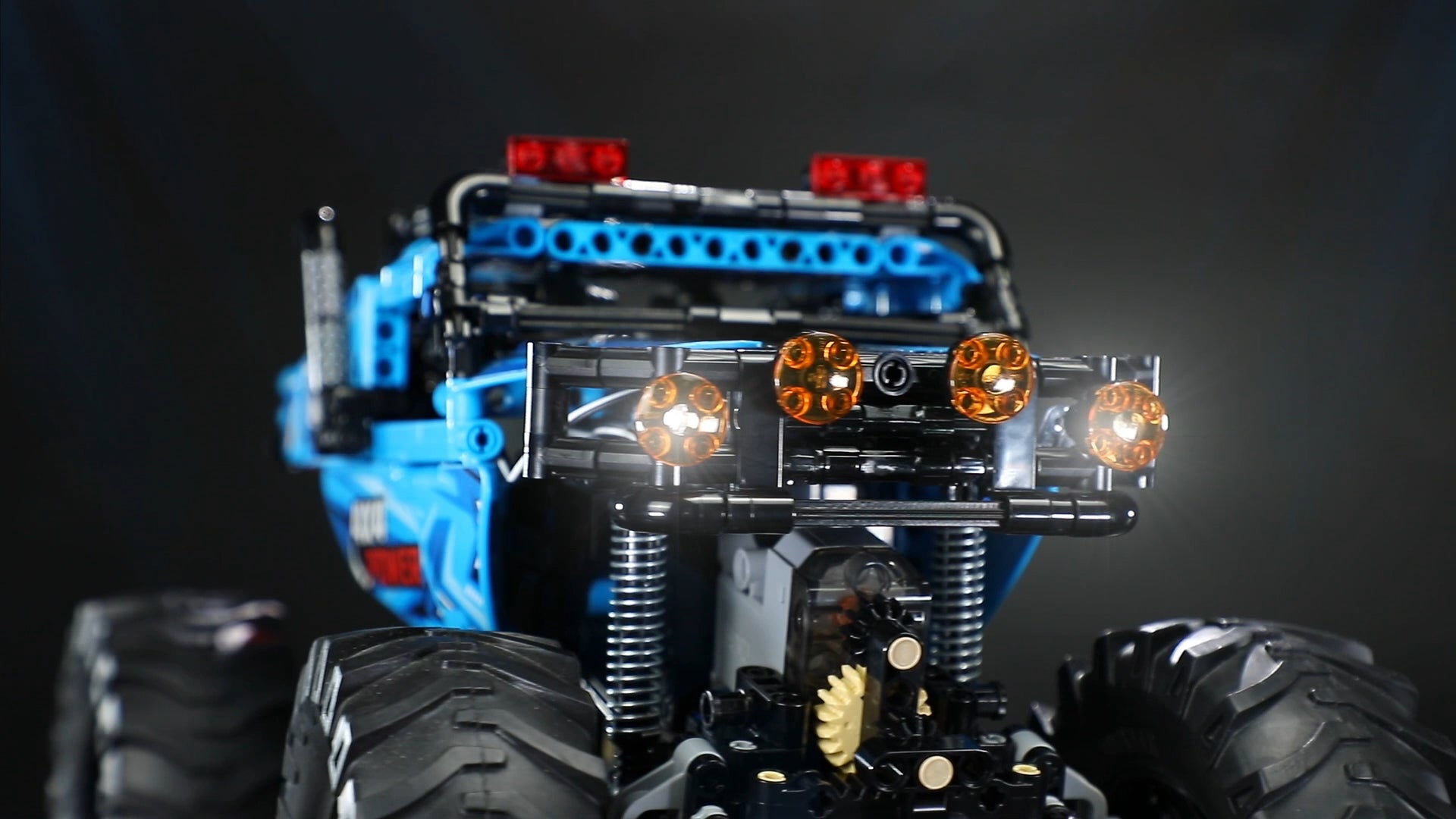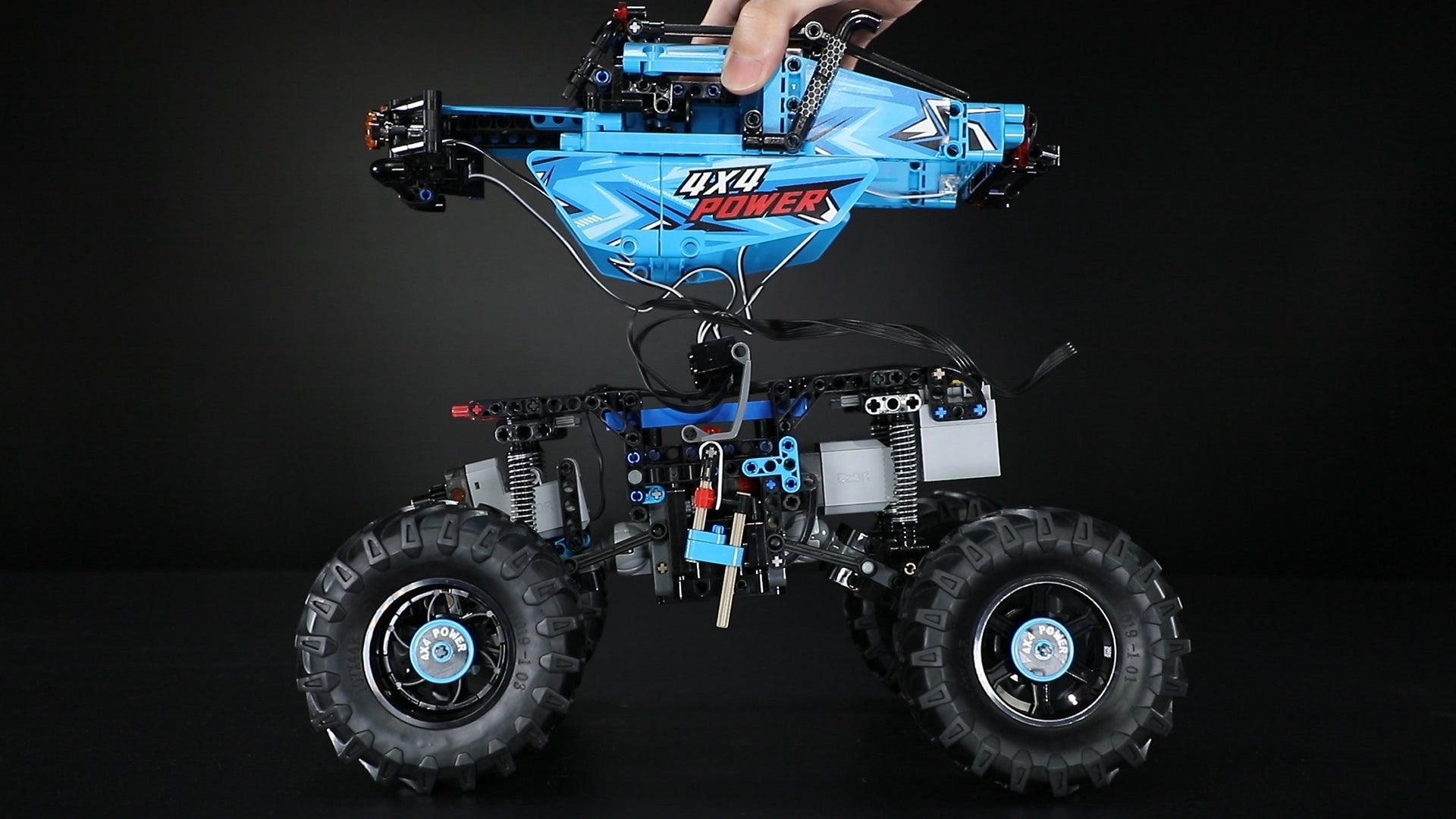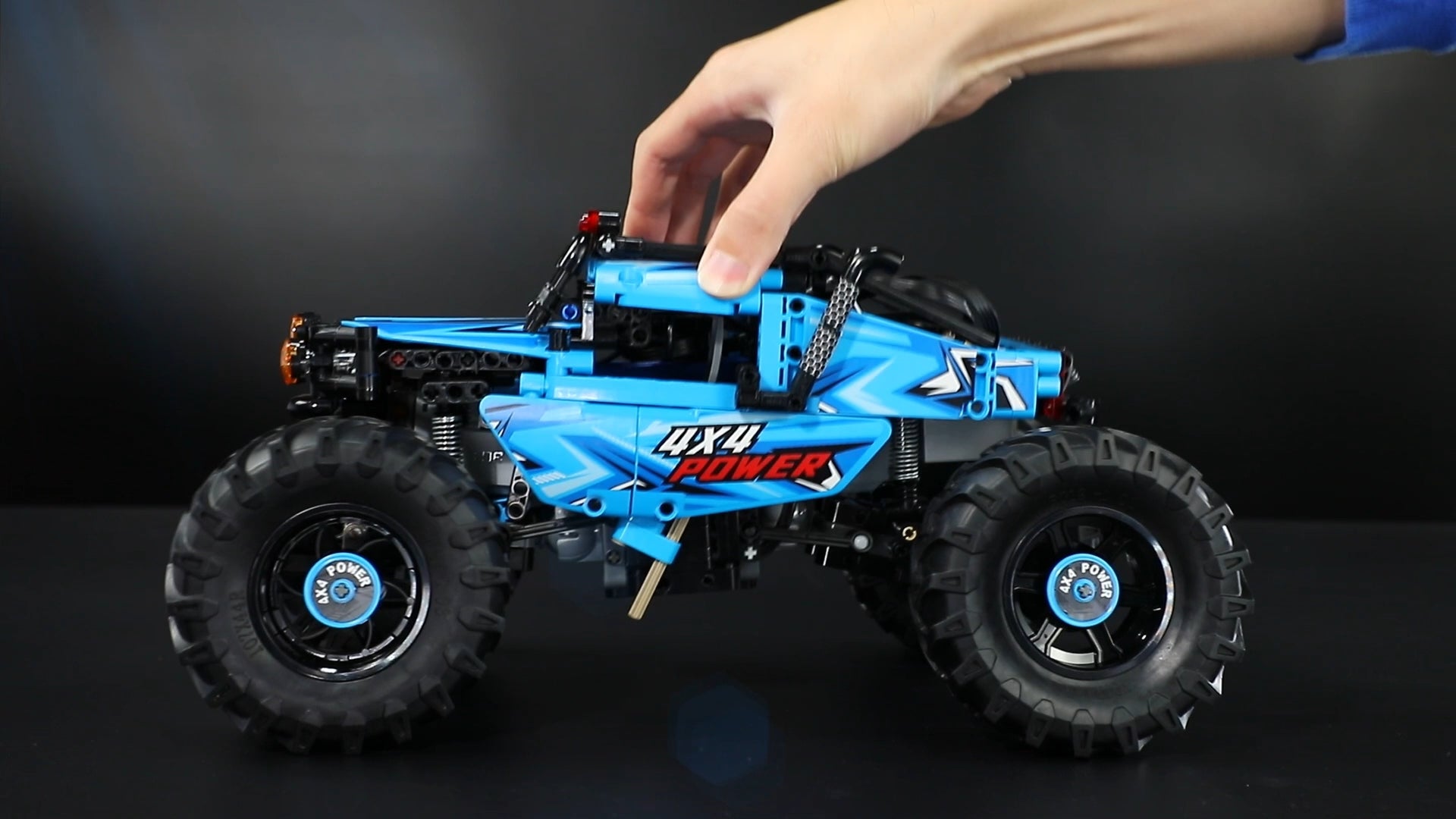 CaDA C61008W is a 4x4 cool looking off-roader with impressive features and performance. This authentic CaDA truck features blue, white and black color schemes with an aggressive looking truck front. The truck consists of 699 pieces and that makes it a great option not only for the advanced builders but also for those who have just stepped into this exciting hobby. The set comes in motorized version with new CaDA Pro series power function elements: one Pro series L size motor, one Pro series Servo, two LED lights and a battery box with transmitter. The sturdy construction comes with a high rise independent suspension and large wheels with soft tires combined with an all-wheel drive system. As this set is not only for indoors play, CaDA R&D team has also thought about those pieces which can take lots of impact. The truck is armed with 2 metal Cardan joints inside the ball joints and 4 carbon fiber axles to reinsure the stable performance of the chassis. These practical solutions will make you look for new off terrain crawling challenges. Different track conditions requires different speeds, so you can choose between low and high speed modes. The speed mode switch is controlled manually. For more convenience, the truck's body can be removed in couple of seconds as it is attached to the truck with 2 pins - easy and fast. In addition to all cool features, the truck is equipped with working front and rear LED lights.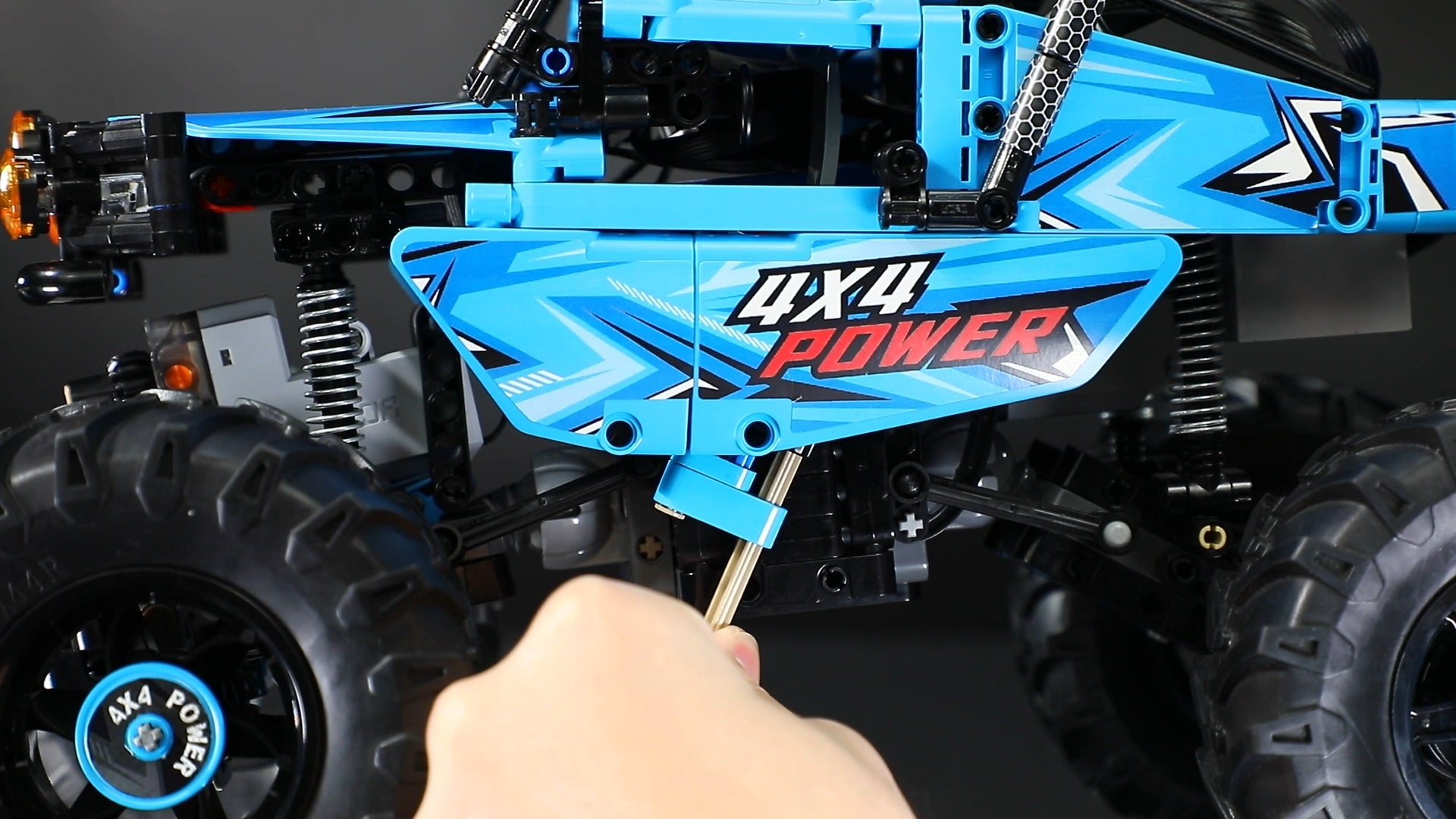 C61008W combines stunning look with straightforward and smart construction allowing you to enjoy the building process and achieve powerful performance results on any rough terrain of your choice.
---