Get to know Exesandbox - a moc builder from Malaysia | CaDA Bricks
CaDA Bricks Moc Builders-Exesandbox
CaDA Bricks team was impressed by ExeSandbox's MOC builds on couple of social media platforms, and we really liked his unusual designs. His ability to match colors is something that sets him apart from many other builders in the community!
Tell us about yourself.
Hi, my name is Tong Xin Jun and I'm from Malaysia. I work as an independent designer and have been playing and building with bricks since childhood, I now create detailed brick models as a hobby.
Can you tell us about your building bricks hobby bit more?
 I've designed many types of models in the past, but I enjoy creating buildings/architecture most.
   My biggest strength while building is a sense for feeling. Like the kind of feeling you get when you look out the window on a rainy day, I always try to evoke that sort of thing with my designs.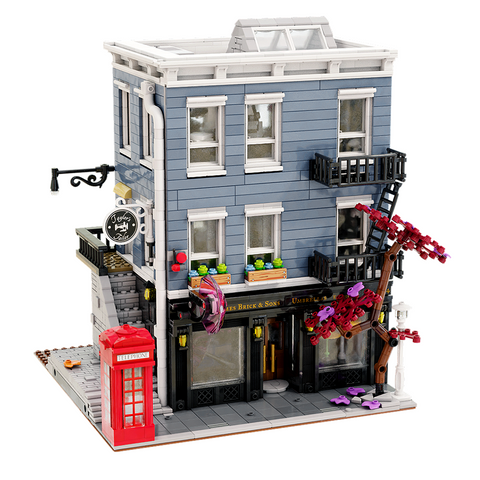 I usually pay the most attention to colors and how objects interact with one another visually. One reason I love designing buildings is because of all the elements that I need to balance.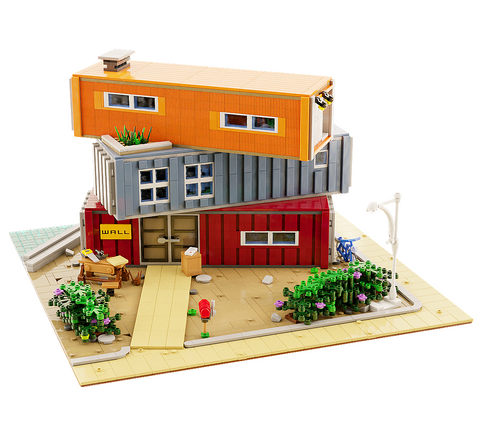 Can you tell us more about your MOC development process?
I would find ideas by spending hours looking at pictures and gauge which idea would translate well into a brick design. From there I'd sketch a rough drawing and/or rely on reference images. Even with good references, starting from the bottom is very difficult. Most of my time designing is working out the building methods of the essential components to see if they will work or not. Once I get past that phase then comes my favorite part of adding details, experimenting with colors and polishing the model until it's complete.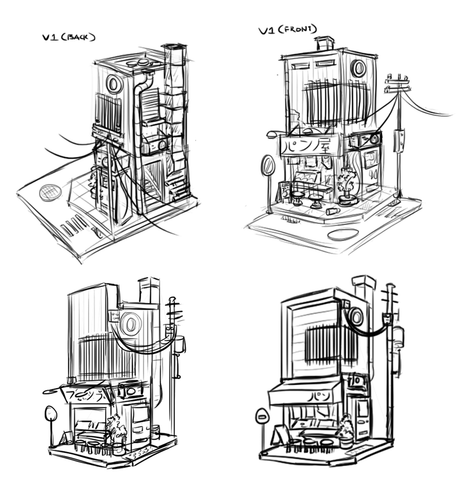 What can brick fans expect from your first official CaDA set - Japanese Steam Bun Shop?  
I explored a direction with brick built designs for the Japanese Steamed Bun Shop, one that involved greater attention on the authenticity to real world urban buildings in Japan that can create an immersive experience akin to walking the streets of Japan. On top of that, the model is designed with a fun, engaging and satisfying building process in mind. An experience that brick fans will hopefully be fond of.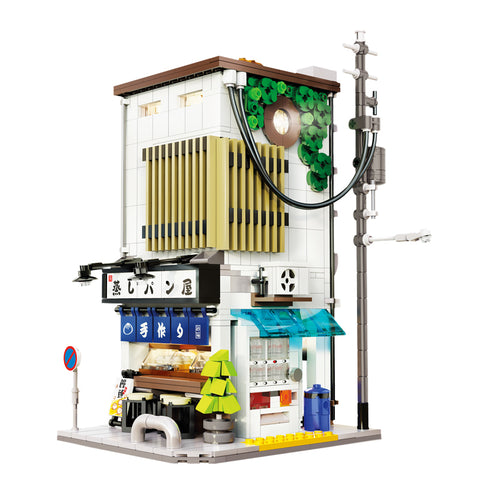 What were the challenges you faced while designing this model?
This design required a lot of improvisation due to the limitations of the brick system. There were connections going on all four directions which took a long time to figure out. (I'm particularly fond of the ventilation shaft at the back, constructed entirely upside-down.)
   Choosing the colors was tricky as well and I hadn't designed a model that required so many graphics before, which I don't have the most experience for, so it took a lot of trial and error, but I've certainly gotten more proficient at it as a result.
Whom would you recommend your set to?
I would recommended this set to aspiring brick builders, hopefully it can provide an inspiration to them just as the creations of other talented builders have inspired me! I hope this set can also appeal towards the casual scale building collectors too.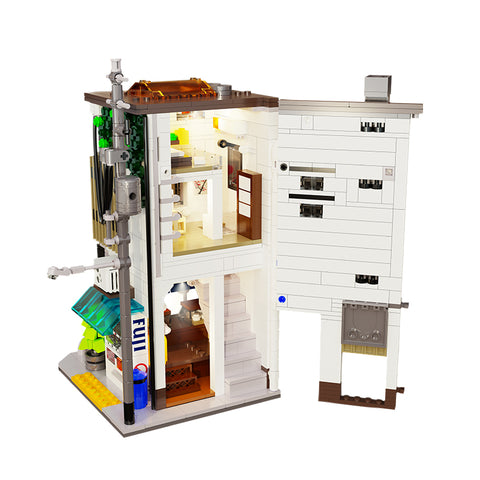 What can we expect from future ExeSandbox and CaDA cooperation?
Definitely more cool buildings! I want to keep increasing the quality of each model from the previous one, so brick fans can definitely be excited about future sets!
We hope you have a great time creating these new builds and we wish all the best for your future CaDA projects.
---