CaDA Bricks November Release: C61045W Classic RS Sports Car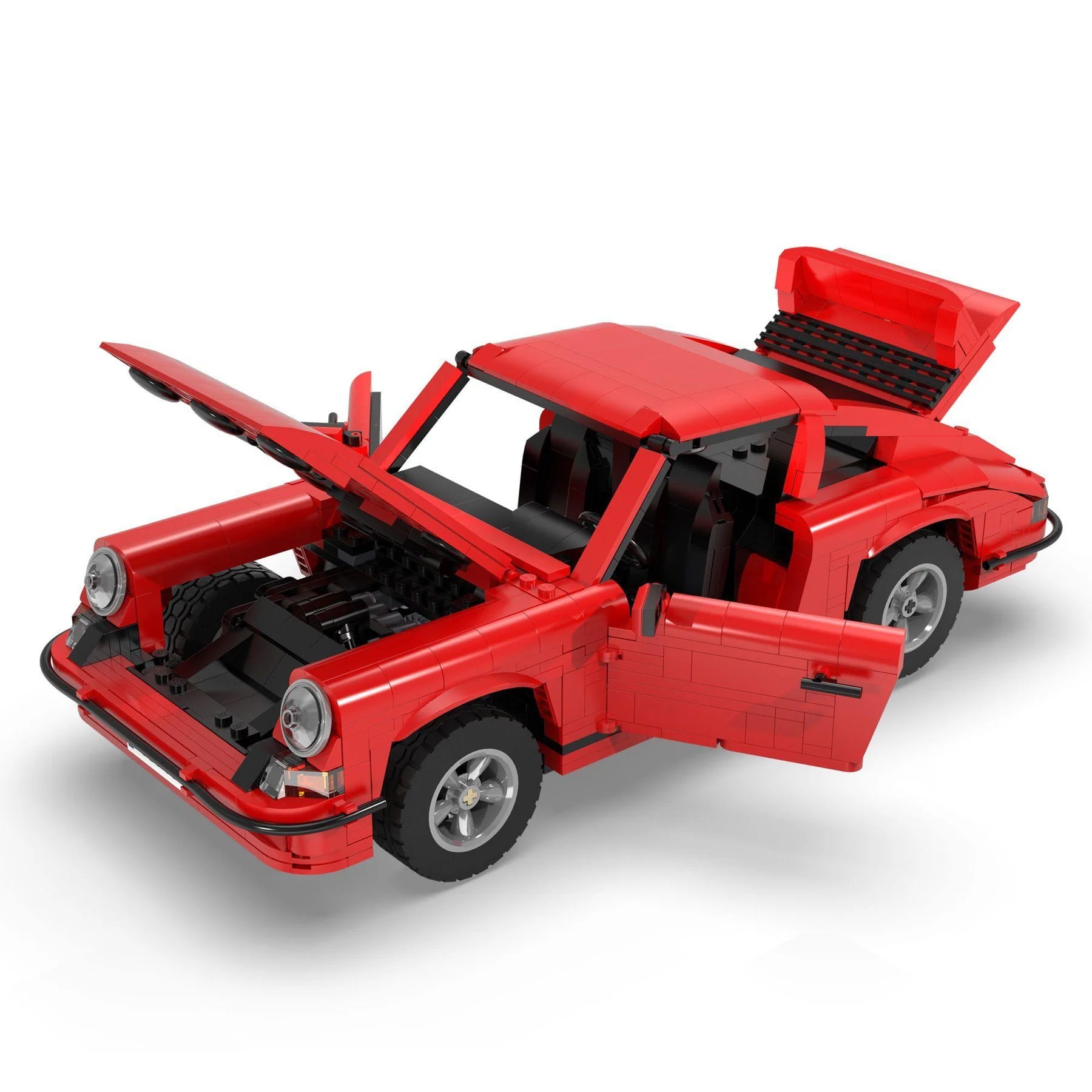 CaDA Master series sets are not only about famous names in Moc community but they are also about those hidden pearls.
Gentlemen! CaDA Bricks is proud to announce its 3rd Master series set C61045W Classic RS Car from another talented German Moc designer Markus Schlegel.
Markus Schlegel YouTube Channel: brickphisto
CaDA Bricks November release: C61045W Classic RS Sports Car
Pieces:  1429
Scale:   1:12.5
Size of the model: 32.6*13.8*10.9cm
The set comes in a non-motorized version, with optional motorization.
Let us not waste any time and give you the details!
The car comprises well balanced colors with a number of special features that recreates distinctive Classic RS Car's characteristics. The exterior and interior detailing are equally impressive from sport seats, dashboard, hand brake and gear shift, to 6 cylinder engine, opening doors, opening bonnet and engine hood. The model is designed to provide the maximum playable experience and Markus has implemented rear suspension and front independent suspension. Moreover, the 6 cylinder engine is equipped with moving pistons and the wheels are linked to the steering wheel.
A good set is not only about flawless building experience it is also about pleasant packaging. The C61045W packaging is a good example of well balanced colors and themes. You will find 2 combined boxes inside to show the final build.
There is an icing on the cake too!
The special feature is the optional motorization of the model and it stakes only 15 minutes to motorize it. Sounds awesome, is it?
Summarizing
The C61045W definitely deserves attention not only due to it detailed exterior and interior designs but also due to the numerous features which can be found in 1:12.5 scale model. The model will not disappoint even the most demanding brick hobbyists!
---