Double E Hobby Volvo Excavator EC160 / EC160E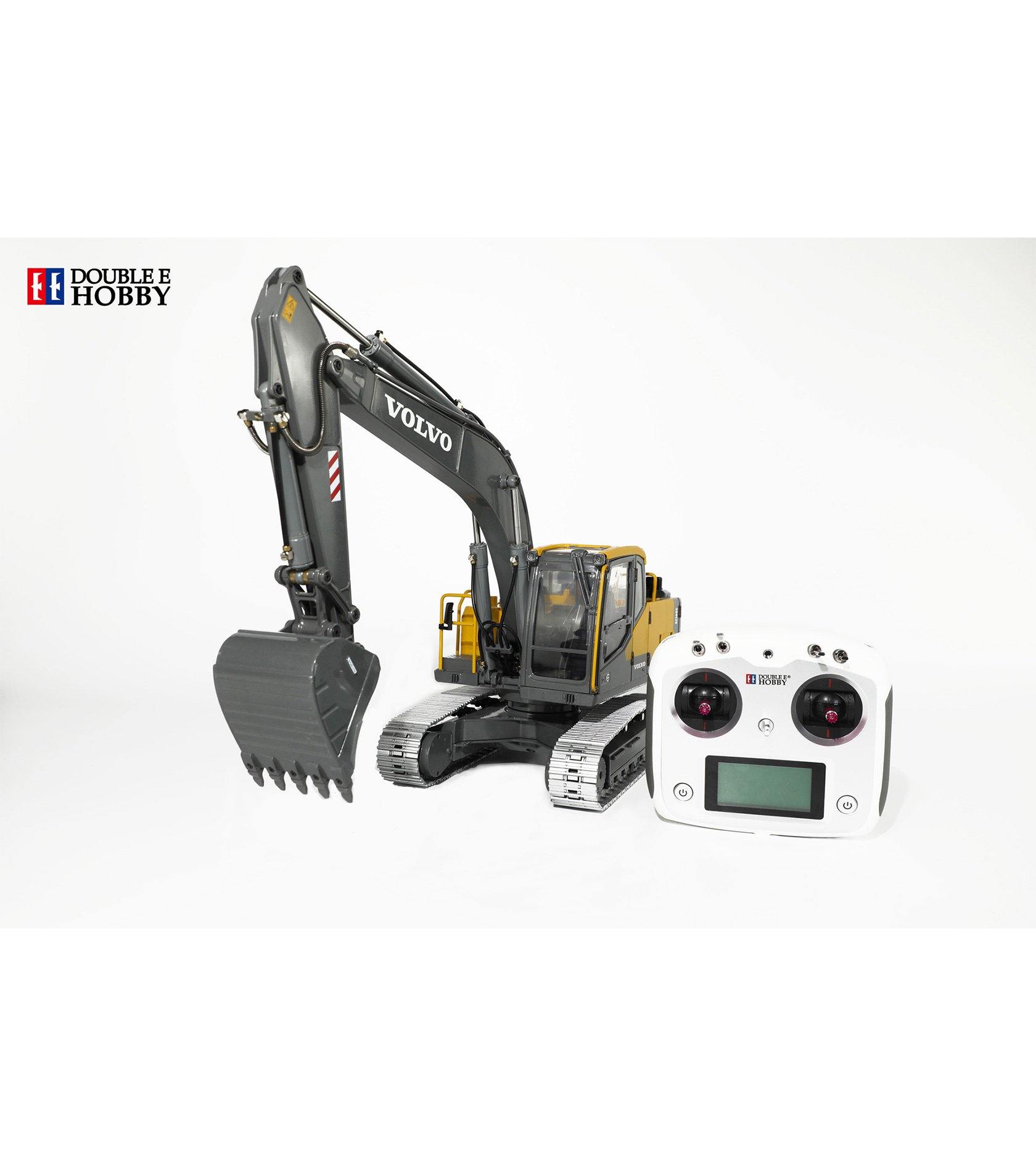 1:14 Scale EC160 Volvo Excavator | Double E Hobby
Click view product page:
E111-003   /   E010-003(Electric version)
Each of us has always wanted to steer an excavator.
Double E Hobby team members also had this dream for quite a while and finally late 2020, it was decided to take a step forward. Double E Hobby is proud to present their second hobby grade product: a fully assembled and ready to dig 1:14 scale EC160E Volvo Excavator!
This excavator is a fantastic replica modeled after the real world digger Volvo EC160E. Volvo launched the EC160E in 2015 and since then has achieved the reputation of a digger that makes hard work easy. The Volvo trademark is well known globally for its quality and innovation.
Are you ready for that brute strength? Let us start digging in!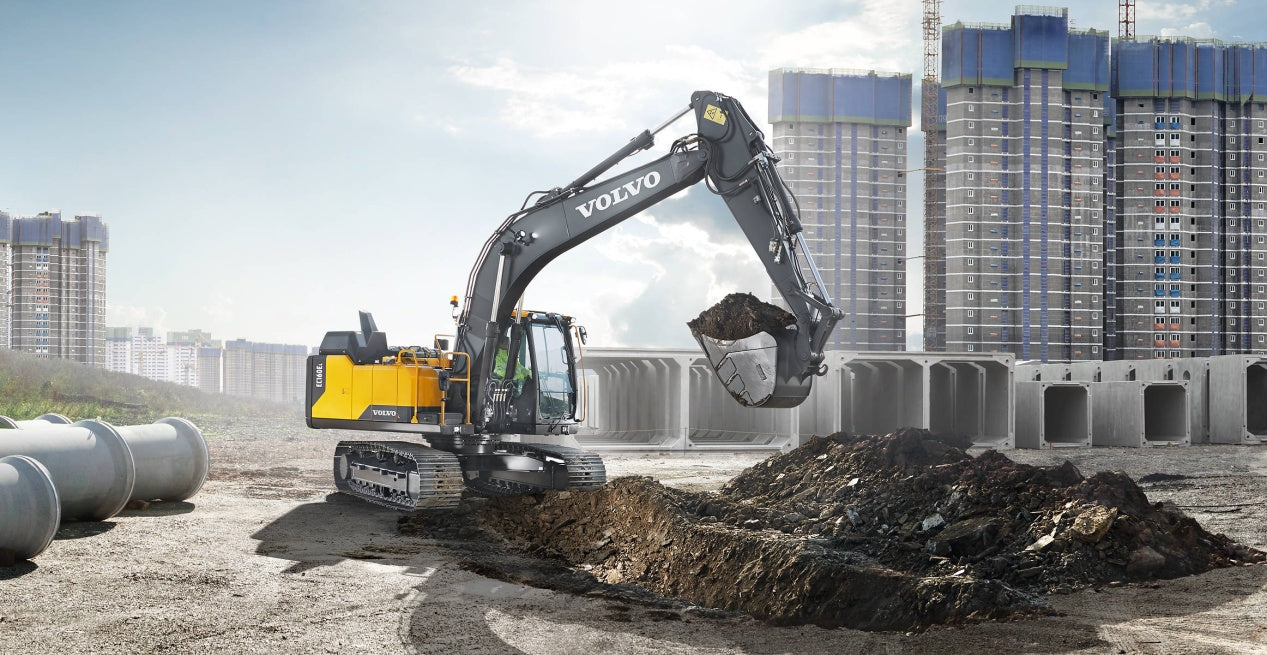 Double E RC excavator EC160E comes in 1:14 scale and is full metal unit equipped with a hydraulic system for smooth and life-like motion. The hydraulic system is build from copper pipes to ensure long-term durability and an elegant and realistic look. Flexible hydraulic system pipes are made from finest quality nylon. Double E Volvo RC excavator is available in authentic yellow color. The digger's arm, boom and body are made from aluminum alloy, while the tracks are built from zinc. The wheels are made of corrosion resistant steel. The overall weight of the machine comes to 10.8kg.
As always, Double E Hobby pays complete attention to the exterior look. All 3 "house" doors are openable not only for a more playable experience but also for technical maintenance purposes. On the top of the cabin, you will find working LED lights for dark evening and bad weather conditions.
Behind the cabin door, you will find a detailed interior, with a comfortable seat for the operator.
The battery connectors and on/off switch are behind the door on the right side of the excavator. Talking about the battery, Double E Volvo RC excavator comes with removable 7.4V (2S) 6000mAh battery which is located at the back of the "house". The excavator operating voltage is between 7.4V and 11.1V that gives an opportunity to re-install 3S batteries.
The left "house" door gives access to high pressure 3in1 oil pump unit made of aluminum alloy with an oil pressure gauge, inbuilt 50ml oil reservoir and a manual oil pressure regulator.
The power of the oil pressure is delivered through high powered brushless motor of 600KV combined with high performance 60A ESC. The excavator's forward/reverse and turret rotations are powered by a separate brushless 3300KV motor with an inbuilt reducer and 30A ESC.
Double E EC160E RC excavator is a fully assembled and ready to dig unit that comes with pre-set FlySky radio control system (radio control FSi63i).
EC160E Volvo RC excavator comes in aluminum protective case.
The EC160E RC excavator is a fully functional hydraulic hobby grade digger with exceptional performance and realistic exterior design. Double E EC160E excavator will easy adapt to all possible construction or digging operations.
Specifications
Weight: 10.8kg
Scale: 1:14
Length: 61cm
Width: 20cm
Height: 22cm
Boom and arm extension length: 56cm
Boom max lift force: 10kg
Arm max lift force: 7kg
Shovel force: 10kg
Driving speed: 600meters/hour
Turret rotation: 13 per 1 minute
Material: boom, arm and body aluminum alloy, wheels corrosion resistant steel
Tracks: aluminum made 40mm wide
Hydraulic pipes: nylon and copper
Hydraulic system: aluminum made valve
Hydraulic system: 600KV brushless motor and 60A ESC
Driving and steering system: 3300KV brushless motor and 30A ESC
Oil pump: aluminum made 3in1 - pressure gauge, 50ml oil reservoir and oil pressure regulator
Operating voltage: 7.4V-11.1V (comes with removable 7.4V 6000mAh battery)
Radio control: FlySky FSi63i
---